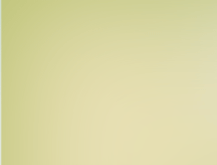 Celebrating the Lord's Supper

The Lord's Supper is celebrated at this congregation in the confession and glad confidence that, as Jesus says, our Lord gives into our mouths not only bread and wine but His very body and blood to eat and drink for the forgiveness of sins and to strengthen our union with Him and with one another.  Our Lord invites to His table those who trust His words, have been baptized, repent of all sins, and set aside any refusal to forgive and love as He forgives and loves us. 

We are given this gift that we may show forth His death until He comes. 

If these statements are your beliefs, we welcome you to this blessed Sacrament. 

If you have never attended the Lord's Supper or have questions or concerns, please speak to Pastor or one of our church officers.

Living Faith Lutheran Church

Sharing Christ with the world

Our Mission Statement

In the name of the Father, and of the Son, and of the Holy Spirit. Amen. Created in God's Image, redeemed by His Son, empowered by His Holy Spirit, the congregation of Living Faith Lutheran Church is called to:

Be a worshiping community (Psalm 95:6, Luke 4:8)

Proclaim the Gospel of Jesus Christ (Matthew 28:19-20)

Administer the Sacraments (Mark 14:22-25, Matthew 28:19-20,1 Corinthians 11:23-29)

Study the Scriptures (2 Timothy 3:16-17, Romans15:4)

Instruct the children and youth and provide for their spiritual welfare (1 Timothy 4:11-13, Ephesians 6:4, Psalm 119:9-11, Proverbs 22:6)

Witness to the community, nation, and world (2 Timothy 2:15, Acts 1:8, Acts 22:15)

Support one another in prayer (James 5:13-16)

Help those in need (Matthew 25:34-36, Hebrews 6:10)

And practice responsible stewardship (1 Peter 4:10-11, 2 Corinthians 9:6-8)